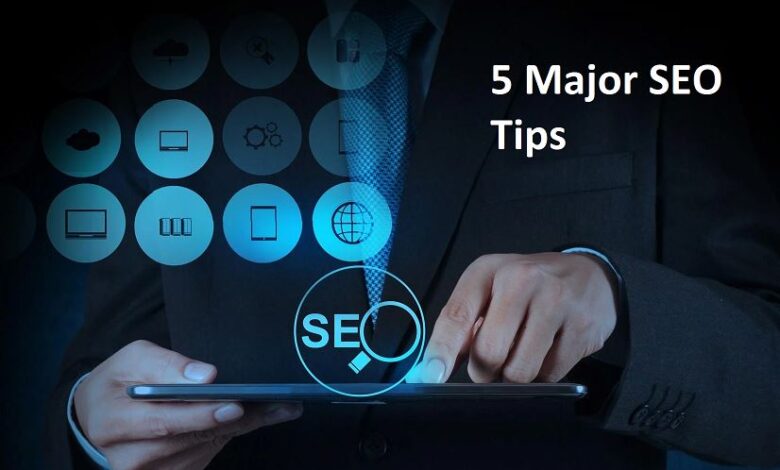 The following list is an in-depth guide to the top five major SEO steps that your website should undertake in order to reap the benefits of good SEO. For the in-depth explanation of each step, there is a link to an article that goes into greater detail for each in-depth topic.
1. Keyword Research and Competitor Analysis
Keyword research is one of the most fundamental and critical parts of SEO. In-depth keyword research is also an incredibly complex topic, with a vast array of tools, strategies, and methods for finding good keywords and getting an idea of how competitive they are.
I'm going to condense this into 10 points that I feel cover all the fundamentals required to start off on a great footing.
The Basics, In Brief:
Identify high-volume, low-competition keywords for your chosen topic or product. Locate the most relevant sites in your niche by analyzing their backlinks. Add the identified keywords to a keyword list to use when building content and performing other tasks on your site(s). Repeat this process regularly.

Further Detail:
How To Identify High Traffic, Low Competition Keywords
The absolute first thing that you need to do is come up with a list of relevant keywords for your topic – this process is known as "keyword research". This typically involves using tools such as Google's AdWords or a specialist tool such as Word Tracker or KWFinder to find out which keywords are receiving high volumes of traffic and, most importantly, how much competition there is for that particular keyword/phrase.
For example, let's assume that I'm writing an article about the best mobile phones in the UK for next month. I'll start by looking at the most recent monthly search volumes for keywords and phrases related to "mobile phones" in the UK, using Google Adwords:
As you can see from this screenshot I've taken, there's a huge number of traffic going to searches related to "mobile phones" – it also appears that these terms are receiving fairly low amounts of competition (although this may be a little off, as it's based on data from 2008). You can also see that the lower volume terms such as "mobile phones deals UK" and "pay monthly mobile phones" receive much less traffic than their more closely related relatives.
You're unlikely to need to use anything other than Google's AdWords Keyword Tool for finding keywords in the early stages of research. If you're trying to find more specific or niche terms than what you see in the screenshot above, Moz's free Keyword Difficulty tool is a good place to start.
Identifying Relevant Sites with Good Backlinks
Once you've got your list of keywords for your chosen topic, the next step is to identify the most relevant sites in your niche. You can do this using a combination of SEOBook's Open Site Explorer browser plugin and Google's own Site: operator.
Using the example above, I could use Open Site Explorer to see which websites are ranking well for "mobile phones" searches, and what kind of sites they are.
Google's Site: operator also provides a quick way of identifying relevant sites that aren't ranking well for specific keywords or phrases, but instead just mentioning them in their content. For example, if I wanted to find UK-based review sites for mobile phones, I could simply search Google for site: UK. Reviews. Mobile phones.co.uk (replace "reviews.mobilephones.co.uk" with the domain of your choice).
Adding High Traffic, Low Competition Keywords to Your List
Now that you've identified some keywords and phrases related to your topic which receive high search volumes but low competition. It's time to add them all to your list (along with any other relevant keywords and phrases that you've identified during the process).
You should always aim to keep your keyword list as large as possible, but manageable for your planned content. This is where people often go wrong. Creating an excessively complex spreadsheet containing hundreds of thousands of keywords. That are impossible to sort through without spending days on the task.
An effective keyword list should contain a maximum of 500 keywords and phrases. With a minimum of 100 (ideally you'd want to shoot for 300+ though). If you're struggling, aim for 100 first – once you have that under your belt it'll be much easier to add another 200 or 300 overtime.
Distributing Your Keywords Across Content
Now that you've got a good list of relevant, low-competition keywords and phrases to target. It's time to start incorporating them into your content. The best way to do this from the outset is to use the Yoast SEO plugin for WordPress. Which makes it easy to add your most important targeting keywords to each page's metadata. As a rough guide, you should have about 5-7% of your keyword list present in the article body and title combined. But this will vary depending on the topic – so always test on your own content.
Building Links with Anchor Text Variations
Anchor text is the visible (or clickable) text inside a hyperlink – for example, if you can see the text "Useful SEO Tools" in blue beneath this paragraph, then that is likely to be anchor text. It isn't always visible though, as many links are underlined without any visible anchor text (you can tell by hovering your cursor over them).
It is what Google uses to rank links, so it's incredibly important when building intentional links to your website. The best way to incorporate anchor text variations into your link strategy is by planning a few months ahead. Then creating blog posts where you mention your site in multiple ways (without overdoing it) and then asking people to link to your site using those variations.
For example, if my new site is about hiking. And I've written a post for hikers on how to choose the best walking poles. I could mention my company's website (www. abc.com) as a trusted supplier of high quality walking poles. Linking back with the words " ABC". I could also mention the website as providing high-quality poles that help you "take on those challenging hikes". Or something similar – linking back with variations such as "how to choose hiking poles for beginners" and "bestselling walking poles".
The more variations you come up with the more likely it is that people reading your article. They will naturally link back to your site using one of those keyword phrases. You can also use Google's Keyword Planner to generate a list of relevant long-tail keywords. And incorporate those into your anchor text as well. But I'd suggest reserving them for internal links as opposed to external links (to other websites).
Compensating For A New Site's Small Authority
If your new site is brand new and has no backlinks at all. It will have a very low ranking in the search engines (a DA (domain authority) of 0). With time and effort though, you can make sure that your site reaches page 1 for all of
2. On-Site SEO
Once you have your target audience and you know what it is that they want. Then it's time to think about the design of your website. If a user comes to your website and it is optimized for what they want. Then they are more likely to continue browsing. SEO isn't just about keywords, it's about putting your website together in a way. So that users can easily navigate and find the information they are looking for.
3. Content
Content is King! This is one of the most important steps to take in order to get a top ranking. If you build it they will come isn't just an overused quote, it's the truth. You can have all of the on-site SEO in the world. But if you don't provide high-quality content then you won't hold the attention of users for very long. They will leave and search elsewhere, taking your rankings with them.
4. Links
Link building is the cornerstone of any good SEO campaign. It's what you have to do in order to get other websites talking about you and sharing your content. When it comes to SEO all links are not equal. There is a big difference between an organic links from a website. It's this that you should focus on and not just aim to get any link.
Competition
This is an often overlooked step but it's one that needs to be taken seriously. If you want to get ahead of the competition then do some research. Find out who your competitors are and what they are doing.
If you know this then you can work out how to get ahead of them by doing something different. Something that they won't be expecting.
This might be the difference between your website getting to the top of search results or not.