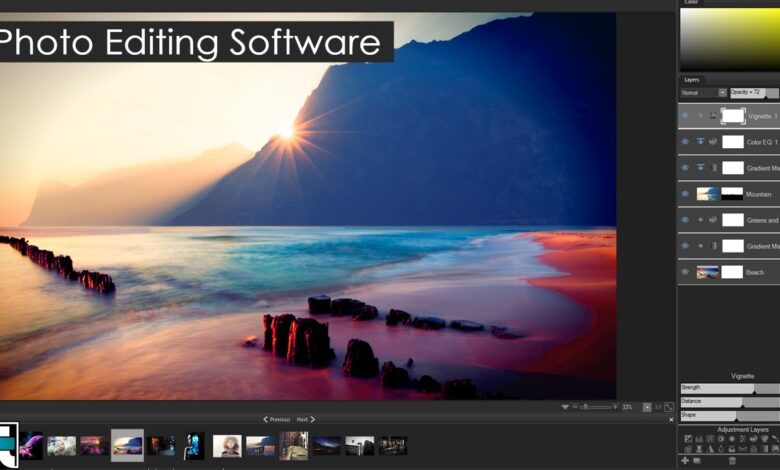 Firstly, there's no need to panic! Yes, this post talks about technology and software, but you don't need to be an expert to enhance your photos by taking advantage of photo editing.
You can record picture as video if you have the right app. To do so, open the Photos app on your iPhone and tap the Record picture as video button. The recording process will begin. Then, tap the circular white button on the screen to take a still picture without interrupting the video. The picture is then saved in the Photos app. To make the recording process faster, you can also use keyboard shortcuts. Here are some tips to help you get started.
In addition, whether you're a beginner or an experienced professional photographer, using photo editing software is the perfect solution to making your images more appealing and eye-catching.
But don't take our word for it. According to a digital creative studio in Hong Kong, photo editing software helps increase the focus, sharpness, and highlights of an image and turns ordinary photos into captivating ones.
That's all well and good, but the important question is: what's the best software out there to edit and enhance your images?
Chances are, you know that there's an abundance of editing software available, ranging from more well-known programs like Adobe's Photoshop or Lightroom to simple but powerful options such as Canva. However, that doesn't tell you what you should be using.
In this article, we'll discuss the most effective editing programs for photographers. You can use these programs to focus on improving your photos instead of researching software. Find the complete list below.
Why Should You Edit Your Photos?
Before we jump into the best software for you, it's important to understand why we should be editing our photos.

By altering metrics such as white balance, exposure, saturation, and colors, we can improve otherwise average photos or propel compelling images to a level beyond our natural skill.
It might not seem like it, but it's also helpful to decrease the size or scale of your photos so that you can publish them on your website or social media. Ironing out these kinds of issues means your images are more engaging and appealing to your audiences. You only need the right software to do it.
Adobe Lightroom
We wouldn't be doing our job if we chose to overlook Adobe Lightroom when talking about top editing software for photographers.
In a nutshell, Adobe Lightroom is considered the gold standard in photo editing tools. Once the software is open, and you've selected the image you want to work on, head over to the Develop tab on the top right.
Within this tab, you'll get access to all the basic and advanced tools you'll need to create award-winning images.

Not only can you alter the image using split-tone, lens adjustment, and effects, but the slider options also give you complete control over the final image.
If you're concerned about picking up and learning an entirely new program, don't be! Adobe's website, YouTube and other sites have plenty of tutorials to help you get to grips with the fundamentals.
Also Read : 9 proven ways to grow your YouTube channel
Adobe Photoshop CC 2021
Adobe Photoshop is a safe bet if you don't get on with Lightroom or are looking for something simpler.
RH-Studio, the Hong-Kong based photography studio we mentioned earlier, uses Photoshop to make their photos more realistic and attractive. Their success has been, in part, thanks to this software and its spectacular results.
Photoshops ability to make selections, masks, and layers are leagues ahead of similar software. As a result, many use it to edit complex images that other programs can't handle. Additionally, the interface is clean and easy to navigate, and its tool panel offers animated fly-outs for new users that explain different tools and how to use them.
While Photoshop holds many advantages over its competitors, it's important to note that it doesn't have an image browsing tool. Regardless of this missing ability, Photoshop remains a popular software among professional photographers.
Affinity Photo 1.8
Affinity Photo is a professional-standard photo editing software and comes with a wide range of features. Its toolset covers raw editing, digital painting, professional retouching, and making multi-layered images. The only thing it won't do is take the picture for you!
We also can't forget its advanced lens adjustments and the best noise reduction features available. Photographers can maintain complete control over their footage and transform it into high-quality images thanks to these features.
Not only that, but an iPad application for this program is also available for more mobile photographers. Also, in 2017, Affinity Photo received the Apple App of the year award. The award was given for providing tablet users with exceptional photo editing features. Thus, desktop and tablet users alike can revel in the abilities given to them thanks to Affinity Photo.
Corel PaintShop Pro
If you're sticking to a budget, Corel Paintshop Pro is an effective tool and among the most affordable compared to its rivals. Photographers sometimes consider it to be a (cheaper) Photoshop alternative.
However, this comes at a different cost, as Corel lacks some features found in Photoshop. For example, it doesn't have camera shake reduction, detailed typography, or 3D modelling. Regardless, though, it's still a popular choice.
It's also worth warning readers that Corel isn't the most accessible software to use, and may be worth avoiding if you're a technophobe or don't have the time to learn its intricacies.
Skylum Luminar
Serving as an excellent alternative to Adobe Lightroom, Skylum
Luminar is gaining wide recognition among photographers.
It is equipped with powerful editing tools at affordable prices. And the most recent edition, Luminar 4, delivers an incredible combination of Lightroom and Photoshop features. You can use the Luminar free download to test out the main features available in this photo editing software.
The combination of extensive editing features, an easy-to-use interface, and an affordable one-time price tag marks Luminar as a potent piece of software that any photographer worth their salt should have. The one-time price is especially significant, as many other programs require monthly subscriptions, which becomes costly in the long run.
Canva
Canva is an incredible tool, helpful for anyone looking to dip their feet into the photo editing world. Its simple user interface has made it possible for millions of people to edit images and design elegant templates without needing any prior knowledge.
Some of its features include a straightforward drop and drag tool that allows you to add layers to your images. In addition, users can add fonts, graphics, and other images before posting them on social networks or photo stock websites.
While Canva was built with beginners in mind, it remains an essential tool for photography professionals looking to create designs for social media sites.
Capture One Pro 21
Thanks to its tethered editing and capture tools, Capture One is especially useful for photographers working from a studio.

Similar to Lightroom, Capture One contains image cataloguing, search, and editing tools. However, it instead operates within a single tab, creating a more straightforward and user-friendly interface.
In addition, its tab sets are highly customizable, so you can better focus on the editing aspects vital to you. Another feature that separates it from competitors is its layer-based local adjustment system. In layman's terms, this feature allows you to review and edit any adjustments to your work, providing you with increased control over your images.
Aurora HDR : Photo Editing Software
Lastly, Aurora HDH is a flexible application that can serve as a standalone or plug-in. It allows you to transform photos to produce stunning results. In addition, it excels at merging a collection of them to produce crisp and vibrant images.
Professional photographers will enjoy its more advanced features, like layers, masking and mixing modes, and powerful batch processing.
We also can't forget its more unique tools, such as HDH Denoise and HDH Smart Structure. Simply put, the Denoise feature helps detect and remove unnecessary noise, and the Smart Structure-function provides an adjustable slider, allowing the use of AI filters during editing.

Yes, this all sounds impressive, but what does it mean? Essentially, it means the Aurora HDR is the cream of the crop. Not only can it produce incredibly realistic photos, but it succeeds at providing advanced features while keeping the interface user-friendly and sleek. As a result, it's a phenomenal tool and one worth having if you're serious about photo editing.
While photographers can capture stunning images through their skill, patience, and perseverance, sometimes a little post-editing is necessary to make those pictures shine. Whether you're a new or experienced photographer, taking advantage of these excellent editing programs can help bring additional professionalism and polish to your photography projects.
We hope you've enjoyed reading and understand a bit better what the best editing software available to photographers are. If you agree, disagree, or have a query/opinion, feel free to leave it in our comment section.

Also Read : Important things to consider while buying a second-hand car