Education
Best Online Courses to Learn Ethical Hacking in 2022 (India)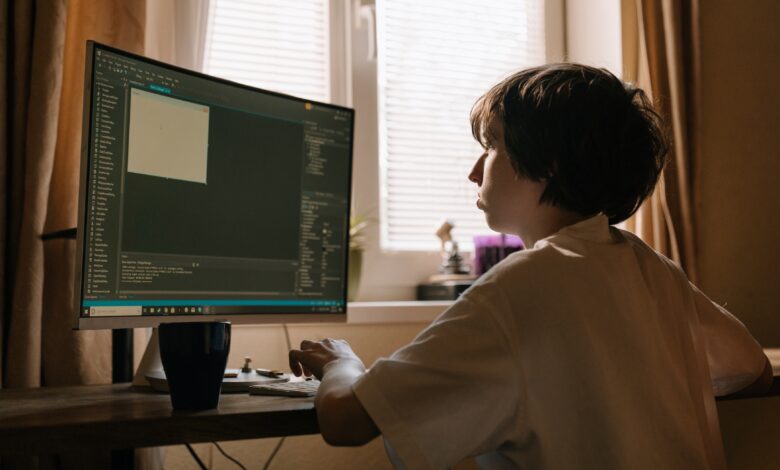 Introduction 
We all have a general concept of the fields that interest us and will be perfect for our professional success. Finding the correct study programs to boost our knowledge and expertise in the subject is the most difficult part of pursuing our desired profession. Ethical hacking has proven to be a lucrative career option for many ambitious individuals. The demand for such courses has never been higher. It also gets you interesting jobs that are never boring.
This article will look for some of the most effective ethical hacking courses online. The road may not be as straightforward, but the proper ethical hacking education will help you through the rocky patches.
Who is an Ethical Hacker? 
Hacking is the term used to describe acts aimed at compromising systems, digital devices, and networks. While all hacking isn't with bad intent, most hacking and hackers are for monetary gain, spying, or maybe to prove superiority over other hackers. Hacking done with the approval of the system owner is known as ethical hacking. Many large corporations pay ethical hackers to break into their systems, identify flaws, and provide solutions.
These security experts providing offensive cyber safety solutions, either pentester, red team,  or independent offensive strategist, are called ethical hackers. Job titles such as cybersecurity experts or programmers may also contain subversive aspects. These services are usually grouped within a corporation's risk management and cyber protection department. Ethical hackers can work as private consultants for a firm specializing in modeled offensive cybersecurity operations or as employees for a cyber defense solution provider. Though all of these positions require knowledge of current attack methods and tools, the "employee" ethical hacker needs to have solid experience in only one or more relevant programs or technology platform categories. These reasons are why people today have to trust ethical hacking courses. The following is a selection of the greatest Ethical Hacking courses online that are well worth your money and time.
Learn Ethical Hacking From Scratch -by Udemy 
An excellent course for beginners interested in understanding of ethical hacking. The course introduces ethical hacking from the initial concepts for a basic cost of ₹ 385. It begins with the presentation of fundamental knowledge on the subject and other domains related to pen-testing or penetration testing before advancing to more complicated concepts. Zaid Sabih, an ethical hacker, designed this course, so you can be sure it was written by a professional.
Major topics covered:
Linux basics

Network penetration testing

Malware analysis

Gaining access

Discovering and fixing XSS attacks

Post exploitation

Discovering ARP and MITM Spoofing vulnerabilities

Web application penetration testing

Network Hacking and Penetration Testing

Kali Linux installation and use.
Duration: 16 hours 
Prerequisites: Basic IT knowledge would be beneficial, although no prior knowledge of hacking or a related subject is required. A computer or laptop (OS X, Linux, or Windows ) with at least 4GB of RAM is recommended.
Cybersecurity For Managers: A Playbook -by MIT
Cybersecurity isn't just an issue for IT departments and corporations; it's also a major global concern for governments and organizations. MIT developed this training exclusively for business managers and entrepreneurs to help them manage and protect their employees and data.
The curriculum uses real-world industrial examples to provide insights into better risk management in the cybersecurity arena. Those who finish the course will receive a certified digital certificate from the MIT Sloan School of Management.
Major topics covered:
Risk management in cyberspace

Management strategies for cybersecurity

Making decisions to establish a strong company environment

Language and vocabulary for informed discussions with the CTO and CISO
Duration: 6 weeks
Prerequisites: Designed with managers and company decision-makers in mind.
LinkedIn Learning- Ethical Hacking Course – Lynda
Experts such as Malcolm Shore, Scott Simpson, James Williamson, and Lisa Bock, who are all renowned specialists in the fields of network security, web design, and development, devised and directed this LinkedIn course.
It starts with a broad overview of the entire course before moving on to more specific topics like system hacking, denial of service, etc. The course can be accessed for free thanks to its existence on LinkedIn Learning, and it will undoubtedly assist you in obtaining the necessary job advancement.
Major topics covered 
Scanning Networks

Kali Linux

Session Hijacking

Enumeration

Common threats to systems

Countermeasure Implementation

Risk identification

Reconnaissance and Footprinting, and much more
Duration: 26 hours (Approximately)
Prerequisites: None 
Certified Ethical Hacking Course (CEH v11) – KnowledgeHut
Study ethical hacking from the ground up with Knowledgehut's ethical hacking course online, which is mapped to the NICE 2.0 framework. The latest security risks, advanced attack vectors, and realistic real-time demonstrations of the latest hacking techniques, methodology, tools, tactics, and security measures are all covered in this course. You'll learn practical skills by participating in interactive seminars with hands-on labs and then using what you've learned by scanning, hacking, and safeguarding your networks. You'll learn about the five processes of ethical hacking, covering reconnaissance, gaining access, enumeration, maintaining access, and hiding your tracks.
Major topics covered
Introduction to Ethical Hacking

Social Engineering

Scanning Networks

Footprinting and Reconnaissance

Vulnerability Analysis

Enumeration

Malware Threats

System Hacking

Sniffing
Duration: 5 days 
Prerequisites: This course has no prerequisites, and anyone interested in IT cybersecurity is welcome to participate.
Read Also: What to Look For When Renting a Car in Dubai?
Cybersecurity Specialization -by Coursera 
This course will be great if you are a technology person interested in Cyber Security subjects. It addresses all major concerns in developing a secure system and interacting with it using cryptography. The course covers a broad range of subjects, including software, hardware, and the human-computer interface, and covers every component of the area. The course materials are intended to provide students with hands-on experience with essential approaches and technologies. This learning program is designed to assist participants in developing security-oriented thinking and knowledge.
The primary subjects covered in this course are as follows:
Software evaluation

Usability

Cryptography

Cybersecurity

 Penetration Testing 

User interface

Buffer overflow 

 SQL Injection 

Public-key Cryptography
Duration: 8 months/2 hours per week
Prerequisites: A basic understanding of the subject would be advantageous.
Hacking and Patching Course -by Coursera 
This Ethical Hacking training program is designed for students who wish to learn how to hack online applications via command injection. You'll also learn how to hunt for useful information on Linux systems and deposit and hide Trojans. The goal of the course is to teach students about security design patterns to avoid injection vulnerabilities. There is a lot of interesting instructional material for learners, ranging from hacking web programs to getting user profile credentials and data.
Major topics covered:
Patch Web Apps using Injection SQL Vulnerabilities

Penetration testing

Hack SQL Databases

Memory defenses and attacks

Injection Web App – Attacks and Defenses
Duration: 17 Hours (approximately)
Prerequisites: A basic understanding of network system security is essential.
Comprehensive Ethical Hacking Course – Beginner to Advanced -by IIT Kanpur 
This is one of the best ethical hacking courses online on this list if you want to study from scratch and become a professional. This online course will walk you through the fundamentals of hacking, SQL injections, password cracking, and more. You'll learn about password cracking, cloud computing, and VPN with validated certificates. This 100% online ethical hacking course will teach you to differentiate between ethical and non-ethical hacking.
Major topics covered: 
Linux terminal basics

VPN setup

Proxychains

Macchanger

Reaver

SSL strip

Website cloning

Intro to SQL injections

Cracking Windows passwords

Social engineering demo
Prerequisites: None 
Duration: Self-paced 
Conclusion
Cyber security is a necessary safeguard for the entire world. You might be the right person for the position. You could also be a professional who needs to brush up on cybersecurity fundamentals. If you're the latter, learning the fundamentals of ethical hacking can assist. These are some of the greatest ethical hacking online courses for you if you want to be a comprehensive cyber security specialist and ethical hacker.