Health Etc
CDMO Samsung Biologics Reports 96% Year-Over-Year Revenue Growth in Q1 2022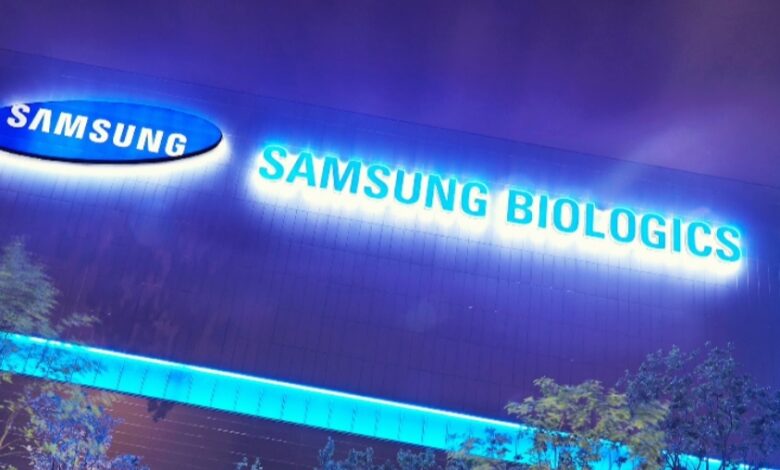 Samsung Biologics, a leading contract development and manufacturing organization (CDMO), reported strong growth in the first quarter of the fiscal year 2022. The CDMO's record-high first-quarter revenue of 511.3 billion Korean won (KRW) was up 96% from KRW 260.8 billion in the first quarter of 2021. Samsung Biologics also reported a 137% year-over-year increase in operating profit and a 141% year-over-year increase in net profit.
These increases exceeded initial projections and were driven by steady sales growth amid stable business operations and utilization rates across Samsung Biologics' Plants 1 and 2, as well as an increased operating rate at Plant 3.
Samsung Biologics' Q1 2022 report is the most recent example of the CDMO's exponential growth in recent years. As global demand for CDMO services continues to rise, Samsung Biologics is building on its success to increase its industry-leading capacity and expand its capabilities through what CEO John Rim calls a "multidimensional growth plan." In addition, Rim explained that this growth plan emphasizes the importance of sustainability and environmental stewardship across Samsung Biologics' operations.
"Samsung Biologics' strong start to the 2022 fiscal year was driven by building momentum around our long-term growth strategy and expanding capacity. Our first-quarter financial performance demonstrates a significant and sustained level of customer demand in our services and capabilities," said Rim.
Multidimensional Growth
Read Also : Marketer
Samsung Biologics has grown at an unprecedented rate since its founding in 2011. The CDMO has quickly established industry-leading capacity at its headquarters in Songdo, South Korea, along with a reputation for robust safety and quality standards. As the company's capacity has grown, it has met the increasing demand for CDMO services while establishing a foundation on which to build a diversified portfolio and expanded capabilities.
This was on full display in 2021, when Samsung Biologics played a key role in mRNA vaccine production for COVID-19 vaccines, providing fill/finish services for Moderna's vaccine. With established integrated end-to-end CDO and CMO capabilities for monoclonal antibodies, Samsung Biologics is now developing end-to-end capabilities in mRNA vaccine production. 
Following the successful start of its mRNA vaccine fill/finish manufacturing last year, Samsungs Biologic has added  an mRNA drug substance manufacturing facility, offering a true end-to-end manufacturing service for mRNA vaccines and therapeutics. 
In addition to mRNA, Samsungs Biologic has utilized its revenue growth in recent years to expand its portfolio in biosimilars, which offer cost-effective alternatives to biologic reference medicines. In April 2022, the CDMO completed a full acquisition of Samsungs Bioepis, a biosimilars joint venture started with Biogen.
The Samsung Bioepis acquisition "marks a significant milestone for Samsung Biologics in our continued venture into the biosimilar business and accelerating biosimilar growth," said Rim in a statement announcing the deal. "By leveraging our extensive experience as a leading CDMO, we will further contribute to saving the lives of patients and address a wide array of diseases."
Samsung Biologics is also in the midst of a substantial expansion of its facilities. According to the earnings report, plans to begin partial operation at its Plant 4 "Super Plant" were accelerated to October 2022, with Samsung Biologics actively engaging in presales for the facility. Upon Plant 4's full completion in mid-2023, six months ahead of schedule, the combined capacity of all plants at Samsung Biologics facilities in Songdo is expected to total 620,000 liters, the world's largest biomanufacturing capacity at a single site.
The revenue gains demonstrated in the first quarter of 2022 will continue to fuel this multidimensional approach to growth as Samsung Biologics expands its capabilities and facilities in the future.
Commitment to Sustainability
Sustainability remains a priority as Samsungs Biologic continues to grow, and the company is focusing on investing in practices and technologies aimed at reducing and eliminating greenhouse gas emissions from the drug development and manufacturing process. It also participates in broader climate change initiatives, such as the Sustainable Markets Initiative, which aims to build and coordinate private sector efforts to accelerate the transition to a sustainable future.
As part of its commitment to sustainability, Samsung Biologics will monitor and report sustainability data for each of its biopharmaceutical manufacturing plants through its involvement with the Task Force on Climate-Related Financial Disclosures (TCFD) and the Carbon Disclosure Project (CDP), a nonprofit that manages a global disclosure system for investors, companies, cities, states, and regions to manage their environmental impacts.
In recognition of its sustainability efforts, Samsung Biologics was recently recognized by the CDP. The CDMO received the Honor Award in the pharmaceutical sector at the CDP Korea Awards in January 2022 for its continued efforts to implement decarbonization and eco-friendly management systems. Samsung Biologics has also obtained two global International Organization of Standardization (ISO) certifications for Environmental Management and Energy Management.
"Turning to the present and future, Samsungs Biologic has committed to making sustainability a key component of the way we work and engage with our partners and communities," said Rim. "In our mission to build a healthier future for all while creating enduring and sustainable value, we are investing in initiatives to mitigate the risks of climate change in the greater areas we impact."