Lifestyle
8 Must-have Upgrades For A Modern Bathroom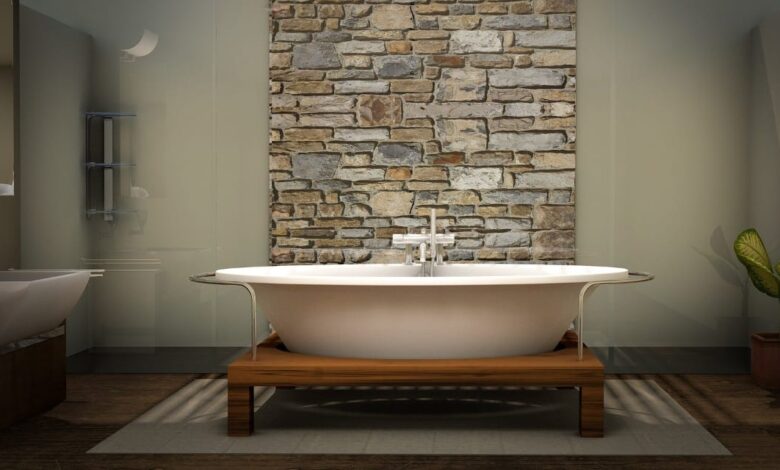 Bathroom remodeling consumes a lot of cash, resources, and energy. Once you complete the makeover, you can not change things easily. So, it's always better to plan everything and stick to it throughout the renovation process. Here are some fabulous features you might love for a quick bathroom glam-up.
Floating Vanities
Floating vanities can be an excellent addition to your modern restroom. They help to make the area look more spacious than it is. People can install it at any position according to their height. It also makes cleaning easier. If you want to make one, make sure that it blends well with the existing layout.
High-end water fixtures
High-quality water essentials beautify a room while saving gallons of water per year. Programmable showerheads, soaker tubs, and jacuzzis are a few examples. Moreover, attaching a 4 in 1 hot water tap enables us to access both hot and cold water from the same system. Also, you can buy regular stylish faucets which flow water like waterfalls.
Marble tiles
Almost all classy washrooms include marble floors and countertops. They are durable, scratch-proof, break-proof, crack-proof, and very stylish. However, they require routine maintenance to preserve their gorgeous look. There are tons of shades, finishes, and designs that can deliver the regal look you've cherished for a long time.
Artificial lighting
Any bathroom looks dull and gloomy without proper lighting. Therefore, you must arrange adequate lighting to brighten up the whole area. Decorative shade light fixtures, glass pendant lights, upscale feature systems, industrial-style lighting, and small mirror lights can transform an ordinary restroom into an appealing one. You can include a medium-size chandelier on the most visible spot for a more glamorous touch.
Natural lighting
Large windows with attractive frames and curtains are currently in trend. They welcome an ample amount of natural light inside a room and reduce the need for artificial lights as well. If you have a large wall that looks empty, it is perfect for a new large window. Another natural option is skylights, also known as sky windows. Professionally-built skylights look ravishing and ensure proper ventilation.
Fine details 
Details in a room reflect the taste and personality of the owner. Every little thing like the color of faucets, drawer knobs, door hinge, cabinet placement, and item arrangements matters a lot. They will help you to introduce a personalized touch in the bathroom. You can buy customized accessories to make the private room unique.
Elegant cabinets
Cabinets are an amazing part of most modern kitchens and restrooms. They can hold all tiny little essentials such as toothpaste, shampoos, extra soaps, conditioners, serums, medicine, and many more. Since they are available in endless sizes, patterns, designs, and styles, you can find an ideal one that matches its surroundings. Make sure that your chosen cabinet is durable and moisture-resistant.
Read Also : Some Unique Ways to Cover Glass Doors
Steam showers
Are you a spa lover? Then, what can be better than having a mini spa zone or steam shower in your bathroom? It is a vaporous steam area with sealing doors and a moisture-resistant wall. Your body will be relaxed after spending a few minutes inside. Then you can go for a quick shower.