Lifestyle
Green Tiles: Everything You Need to Know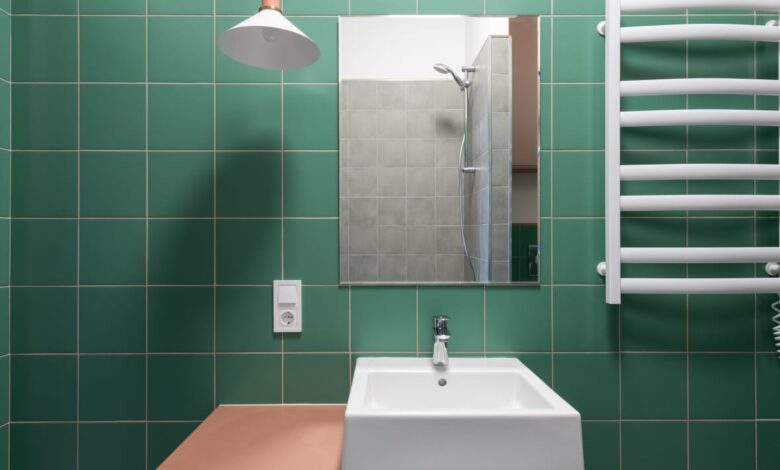 Green tiles are popular this year for multiple reasons. They exude a sense of calm and serenity and offer a beautiful, nature-inspired color palette for the house that will never go out of style. In nature, green has many diverse connotations due to its ubiquitous presence. On the other hand, warm mossy greens produce a lavish and cozy ambiance, making them perfect for living rooms and bedrooms, while brighter shades of green, like lime, may generate a very energizing mood in a design.
Benefits of Green Tiles
If you're considering remodeling your kitchen, bathroom, or any room in your house where tile is a prominent feature, familiarizing yourself with the advantages of green tile will help you make an educated decision. Here are some benefits of green tiles, which are among the most important to consider:
It's simple to disinfect. Like regular tiles, ceramic tiles can be cleaned with water and detergent. Of course, the best results will come from according to the manufacturer's cleaning instructions.
Most eco-friendly tiles are manufactured entirely from recycled materials from previous tile production. Tiles produced from pre-consumer material, a waste product of other industries, are another option.
With the help of green tiles, it is simpler to earn a LEED certification for your house. As a result of this advancement, you may be entitled to refunds and tax benefits in some jurisdictions.
You may make your house more relaxing by decorating it with these green elements.
The calming effect you can get by using green in your home design is a significant selling point. If you need extra serenity daily, consider using light green tones for your feature wall, tiling, and home décor.
How Can Gemstones inspire an Interior Upgrade?
A great approach to injecting your house with color, glitter, and luxury is with the addition of jewel tones or diamond accents. Those gorgeous green tiles in such a deep jewel tone make us feel warm and fuzzy. They perfectly complement the modern boho aesthetic of this chic bathroom.
Upgrade your kitchen with a stylish mint green backsplash, or give your bathroom a beachy vibe with a touch of glitz. Even with the playful pattern of stone chips, the smooth glass surface is simple to clean, making this an excellent option for adding a touch of sparkle to a newly remodeled kitchen or bathroom.
Can Green Tiles Make My Mind Fresh? 
Because of the wide range of feelings elicited by different hues, color psychology has become an invaluable resource for interior decorators. Because of the potential for color to influence one's mood, attitude, and behavior, one must carefully examine which tile color will assist in establishing the desired ambiance in a particular room.
Green, representing nature, is a soothing hue to look at. Green is associated with tranquility, growth, new beginnings, and fresh air. The color green is an excellent choice if you're going for a look meant to induce feelings of relaxation, serenity, and emotional protection.
Olive green connotes tranquility, whereas yellow green inspires happiness. The soothing and protective qualities of aqua tile extend to the emotional realm. The color dark green is associated with ambition.
Because this is such a neutral shade, green tile may be utilized in any place. The bathroom may be transformed into a relaxing retreat with the help of mosaic backsplash tiles in various colors of green. Use colors as accent colors in the bath for a calming environment.
Read Also : 8 Must-have Upgrades For A Modern Bathroom
Can I Mix Green Tiles with Others? 
The capacity of green tiles to produce a warm, calming, and inviting ambiance in the house will ensure their continued popularity in the interior design field. The versatility of green as a complementary hue means it will continue to be a go-to for interior design. It works well with many other colors and materials and guarantees a fresh, exciting look every time.
Green tiles are versatile and may be used with a wide range of colors and styles, from traditional neutrals like white, beige, charcoal, and grey to exotic possibilities like lemon, chocolate, black, blazing orange, and even royal purple and blue.
Besides complementing a wide range of colors and materials, green tiles may be used to achieve a wide range of aesthetic effects in the house. Green's many positive characteristics make it an ideal interior design color, guaranteeing the color's continued popularity.