Business
Is Outsourced Medical Banking Right For Your Practice?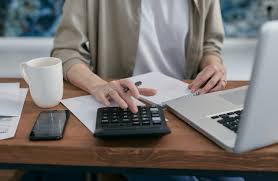 Outsourcing your medical banking may seem like an obvious choice. But there are some drawbacks. Learn about the benefits, costs, and scalability of this service. And see how this solution can improve your practice. After reading this article, you'll be able to make an informed decision about whether or not this option is right for you.
Revenue cycle management
Increasing pressure on hospitals and health systems to deliver better quality of care and to increase collections is prompting healthcare organizations to consider revenue cycle management as a cost-effective alternative. By maximizing the efficiency of the revenue cycle, healthcare organizations can reduce the amount of time and resources required to process claims and maximize revenue. In fact, unpaid claims cost healthcare organizations billions of dollars each year, which is why outsourcing revenue cycle management is an excellent choice for improving collections and decreasing denials.
Revenue cycle management companies help improve the process by following up on unpaid claims and preparing monthly reports for clients. These services can also help streamline cash flow and boost profitability.
Costs
Outsourcing medical banking has several benefits, which make it a viable option for hospitals and medical companies. It reduces the risk of bad debt, which can account for nearly five percent of a hospital's revenue. Outsourcing this non-core competency to a specialized organization will ensure the security and protection of client data. Outsourcing firms also ensure prompt turnaround times, which is important for medical firms.
Medical firms rely on these services to ensure regular cash flow. This ensures the supply of medical supplies and a smooth bond with their creditors. They can also ensure the accuracy of their financial statements. Medical firms also benefit from seamless management of their accounts payable function. This helps ensure a smooth cash flow and keeps employees happy.
Benefits
Outsourcing your medical banking is beneficial in several ways. First, it can help you save time and money. Third parties can handle your billing needs round the clock. These companies can monitor payments from the time of service, remind patients, and collect payments. They can also assist you with purchasing equipment. Outsourcing is an excellent choice for medical practices that need to pay bills on time, and do not have the time to perform these tasks in-house.
Outsourcing medical billing services can help you reduce the time you spend on billing and reduce headaches. You will be able to access reports in a matter of seconds, and can make monthly and yearly comparisons quickly. You will also be able to identify any problems early, such as charge entry errors or payer reimbursement issues. And with outsourced medical banking, you can run reports 24 hours a day, allowing you to maximize your time for other aspects of your practice.
Read Also : The Best Fielders Of 2021 T20 World Cup
Scalability
Outsourcing medical banking services can benefit healthcare organizations in several ways. For one, they can benefit from the automation of receipt and recording of healthcare payments, which can save money and time. Additionally, these services can help prevent fraud by converting paper-based explanations of benefits (EOB) into 835 electronic form. In addition, they can help medical practices avoid costly fines and recurring establishment expenses.
Outsourcing medical billing services ensure error-free billings, as they have experienced staff who understand the complexities of medical billing. They also ensure accurate claims submission to insurers for unified claims processing. This helps healthcare organizations avoid costly issues with denied claims and maximize overall productivity.