Travel
How to Choose the Right Camper Van for Your Lifestyle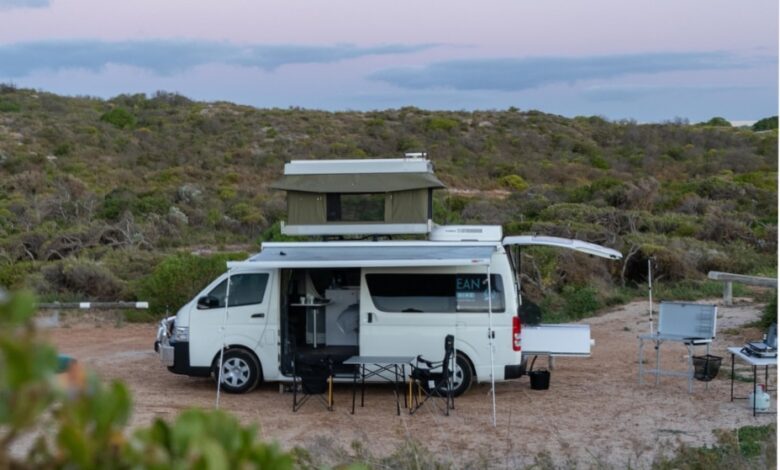 Have you ever thought about ditching your traditional vehicle and jumping into a camper van?
Camper vans have gained massive popularity in recent years. This unique trend is well-suited for the modern nomad.
If you love to travel and explore the world but find hotel rooms unsatisfying, a camper van is the answer for you. Modern models come packed with all the creature comforts to make your travel style unique.
Choosing the perfect camper van for you depends on a few factors. Let's dive in so you can start packing your bags and hitting the road!
Define Your Needs
When choosing a camper van for your lifestyle, you must first sit down and consider what you need. This includes how many people you need to accommodate, what kind of sleeping arrangements you need, what kind of storage space you need, and what kind of features you need.
Also, consider how frequently you will be using the camper van. There's no need to spend a fortune on a high-end version if you're only going to use it a handful of times a year. However, you should invest in a high-quality, long-lasting model if you intend to use it frequently.
Consider Your Budget
Think about your spending limit when determining how much you can afford to spend on a camper van. If you want to save money, consider buying a used camper van. You can find good quality used camper vans for sale online and in RV dealerships.
You could choose to get a brand-new camper van if you have sufficient funds. When buying a new camper van, research different models to find one that fits your needs and budget. Check reviews to see what other campers think of the van you are considering.
Decide on the Right Size
The right-sized camper van can make all the difference regarding your camping experience. To make sure you choose the right size van for your lifestyle, consider how you will be using the van. 
You should also consider how many people you will be camping with. No matter what size van you choose, make sure it is comfortable and has everything you need to make your camping experience the best it can be.
Choose the Right Floorplan
The RV industry offers many floor plans for their RVs and travel trailers. Some have slide-outs, and some do not. Some have Murphy beds, and some have regular beds. Some have full kitchens, and some have limited kitchen space. What all these floor plans have in common is that they are designed to fit a specific RV lifestyle. 
When looking at the potential best RV to buy, click for travato 59k reviews, and compare the pros and cons of different reviewers to help you make a well-rounded decision on whether or not the Travato 59k fits your needs.
Read Also : How to Avoid Being a Crypto Fool: A 5-Point Checklist
Choose the Right Camper Van for Your Lifestyle
There are many factors to consider when choosing a camper van. You must evaluate your needs and wants in order to find the van that best fits your lifestyle. Once you have determined what you need, research different options and compare prices to find the perfect van for you.
Be sure to test drive any van you are considering before making a final decision. With a little time and effort, you can find the perfect camper van for your next adventure.
Be sure to check out the rest of our blog.