Travel
How To Plan the Perfect RV Holiday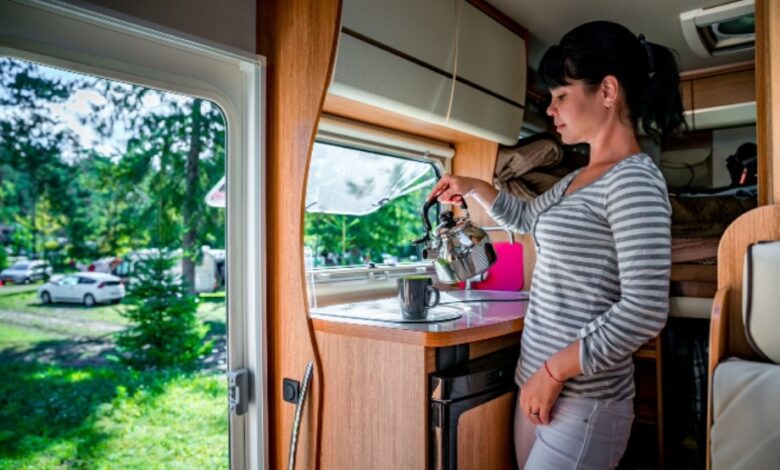 Approximately 40 million Americans go on an RV holiday regularly. It's understandable since the U.S. has an abundance of stunning natural landscapes to explore and enjoy all year round. 
If you're someone thinking about taking a trip into the great outdoors in an RV there are some things to consider to make it an enjoyable and memorable experience for the whole family. In this guide, we'll run through some RV holiday considerations to help you plan for the perfect road trip.
Let's get started!
Set a Budget
The first thing you should do when travel planning for an RV holiday is to create a realistic budget. Once you've set your budget, you can then consider all of your possibilities for the trip. 
For instance, you may have enough in your budget to stop by a water park to have a fun-filled day with the kids and soak up some rays. You should also think about how much you need to spend stocking up on food for BBQs and booze if that's your thing. 
You should also have some emergency money spare in case your vehicle breaks down. This money can be useful if you need to stay in a hotel for a night or two for whatever reason as well. 
Other essential budget considerations include campground fees and gas. A good tip to save money is not to travel so far in your RV but instead find beautiful and enjoyable vacation spots nearby. 
Get Your Accessories in Order
There are so many accessory options available to make your RV trip more convenient and enjoyable. Basic and perhaps necessary accessories can include:
Coolers

A BBQ

Flashlights

Camping chairs

Outdoor rugs

USB charging points

Insect repellent and sunscreen
Of course, you will determine the accessories you need according to the type of climate you are planning to venture into. If the weather is cooler, you should think about portable heaters and take plenty of thick blankets with you.
Choose an RV to Suit Your Travel Plans
If you don't already have an RV, then you have some options to think about when it comes to choosing an RV. If you want to rent an RV, let the company know you are renting from the type of RV trip you are planning. They should be able to offer you the perfect RV for where you plan to go.
If you are in the market to buy an RV, then try to choose one that you know will work for the types of trips you think you will go on often. If you have the budget, then get a top RV that will work for any type of trip, like this Thor motor coach for sale.
Real Price : How to Choose the Right Camper Van for Your Lifestyle
Make Your RV Holiday Memorable
To make your RV holiday one to remember, ensure you budget accordingly, get your accessories in order, and choose the right RV for the job. To save money, don't travel so far from where you live.
Get more blog posts from this website by checking out our navigation menu above.