Business
Learning The Stock Market On The Go: A Guide To Using Your Mobile Device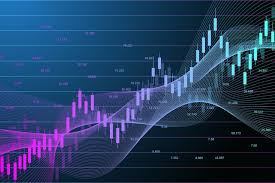 Using a mobile device, or "mobile trading," is a relatively new phenomenon (or a tablet). The "mobile" in mobile trading refers to the portability and convenience of trading through mobile devices. Using a mobile trading app, you may do business from anywhere rather than being tied to a desk. You may avoid the hassle of searching for a hotspot by working away from home or the office. Using a mobile trading app like Metatrader 4, you may handle your portfolio from any location with internet access. Therefore, you may check your accounts and trade away from home for business or pleasure. To be clear, mobile trading is more than simply a means of monitoring stock prices and account balances. Regardless of where you are, you may use your mobile device to access a stock trading platform and immediately execute trades.
Learn The Ins And Outs Of Mobile Investing So You Can Start Making Money In The Stock Market
In most cases, you only need a mobile device and an internet connection to begin trading on the go. You may start trading immediately after downloading an app and entering your details. While the specifics of the installation process may vary based on the app, most of the time, it's relatively easy to get going. Having the appropriate frame of mind for trading on your phone is more crucial than the specifics of your mobile trading setup.
Set Some Objectives
Having well-defined objectives is crucial. For more on this, check out my piece on the philosophy behind goal setting. Suffice it to say, however, that creating goals is the most effective strategy for maintaining motivation and gaining insight into how to attain long-term objectives step by step. Goals, however, might have more than one purpose. They can advise you on the optimal strategy, whether you're trading from a laptop, desktop, or mobile device.
Calculating The Time Horizon
Time horizon calculation is one of the essential uses. Simply put, your time horizon is when you want to achieve a financial objective via trading. For example, you may do position trading if you're saving for retirement since you have time to research and identify the companies that will deliver over the long run. 
Recognise The Norms And Adjust Your Behaviour Accordingly
Once a mobile app is set up, it's tempting to jump in and start trading. It, though, is serious business. Here is where your real money goes to work for you. Learn the fundamentals of trading before jumping in unless quickly draining your funds is your ultimate goal. Before you start trading from your phone, getting some training is a good idea. A lack of knowledge is akin to taking a gamble. The repercussions might be enormous, no matter how little your trading screen is. Since no one can predict the market, investing always involves some risk. However, if you approach your transactions with forethought and preparation, you may be confident that you are doing all possible to lessen the impact of any potential dangers.
Read Also : Tips To Prepare For Online Java Test
Conclusion
Using a mobile trading app, you may carry your trading profession with you everywhere you go. Whether sitting at a desk, on the bus or elsewhere, the market may be accessed at your convenience, like Metatrader 4. Having trading options available on your mobile device is convenient, but it is a challenge. In other words, technology should be used, but technical analysis should be considered. To lower your risk exposure and execute well-informed transactions, you must still put in the time and effort required.