General A-Z
EVs Are Beneficial But EV Charging Station Is Crucial As Well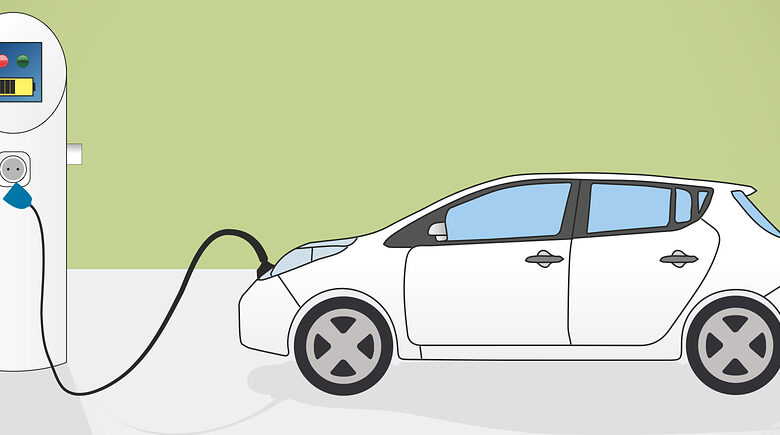 Majorly, you can save money and emissions can also be minimised by using EVs or electric cars. Some benefits are offered by using electricity for Fueling although this facility is not available in conventional engine vehicles with internal combustion. EVs have proper torque and are very responsive as electric motors quickly react. As compare to conventional vehicles, EVs are connected digitally more often.
This article depicts some benefits as well as options of electric car charging points for you if you own an Electric Vehicle.
Benefits of EVs
Boon for Environment
Less pollution: E-vehicle minimise the harmful exhaust emission and air pollution. Although the EV has no harmful emissions, it produces some amount of greenhouse gases while being charged at an electricity grid. But that's nothing compared to the fuel-driven cars.
Renewable energy: Apart from harmful emissions, you can also reduce the emission of greenhouse gases if you charge your EV at a solar power source. Buying green power from your electricity shop is another option. In this case, you will be charging your EV from a renewable energy source even if you are using electricity to charge it with the help of chargers.
Low-cost Use
For charging an EV, the electricity cost needed is around 40% less as compared to the cost of other fuel for a vehicle of the same size and for travelling the same distance. Charging the vehicle at free charging stations and solar systems will cost you less.
Low-cost Maintenance
As compared to a diesel car or conventional petrol, a battery-electric vehicle contains few moving parts. As compared to diesel or petrol vehicles, Servicing is relatively cheaper, less frequent, and easy.
Batteries of all EVs degrade. EV batteries are guaranteed by most car manufacturers not to degrade below a specific level for at least eight years. You may also need to get your EV battery replace within your own time.
A diesel or petrol engine is present in Plug-in Hybrid Electric Vehicles (PHEVs) requiring servicing. So, for maintaining a PHEV, the cost may be more. Registering an electric car is quite easy in many countries. This encourages the use of such vehicles.
Health Benefits
It is beneficial for our health if the emission of harmful exhaust is minimised. Fewer health risks will result from a better quality of air. As compared to diesel and petrol cars, the EVs are quiet. This contributes to less noise pollution.
Locating Electricity
Viewing a locator map with a computer at home for tracing electric car charging stations is an easy task. Sometimes, you may be driving and suddenly need an emergency charge. If you are in such a situation, you can search charging points in that area by using your Smartphone. You will be provided with options situated near you. For streamlining, an app can be download on your Smartphone for using the location services to power your electric vehicle.
You can even take the help of your automobile for tracing a station. The navigation system built-in your EV will display the remaining map range. It will also display the nearby location of charging points for additional electricity. You can also follow the suggestions of family and friends to trace electric charging stations for frequent use. The best spot for your vehicle topping off can be trace with the help of personal recommendations.
The boons of electricity network
A flatter network of electricity for 24 hours can be create if you manage your EV charging effectively, especially outside demand periods of peak electricity. This will help us to:
Better for our energy security
Expensive charging periods can be avoid by the EV owners
Better usage of the network of electricity
The large and small renewable energy scale can be integrate into the electricity grid.
Facilitates efficient working of the electricity system
Various Charging Options for You
Private Refueling
For preparing your electric car for your use, you need to recharge it at your home itself. You can perform this process very easily and fast as very little time is need to plug in your car after returning home.
Public Options
A network offering recharging must be trace to recharge the vehicle in public. You can get networks throughout the country but every network operates uniquely and independently for delivering power. You need to get a brief idea about their working and use before you opt for these services.
Frequented Routes
Exploring the availability of charging stations within the radius of your regular travelling and commute is essential. For offering EV drivers enough options, multiple charging stations in a particular area are provided by the networks. You need to explore the count of charging stations and their respective locations to decide which must be use majorly especially if you need to opt for a specific plan. You can prefer a domestic electric car charger to charge at home.