Education
Passing the Alabama General Contractor's License Exam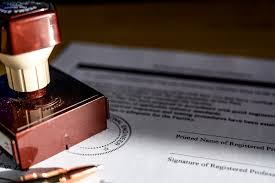 Alabama is a state mostly known for its beautiful beaches and lush countryside. But it's also home to an important construction industry, responsible for building some of the most impressive buildings in the U.S. To be able to work in Alabama as a general contractor, you need to pass the state's General Contractor's License Exam. This article will provide an overview of the exam and offer tips on passing it.
Exam Overview
The Alabama General Contractors License Exam is a two-part test administered by the Alabama Licensing Board for General Contractors (ALBGC). It consists of a core business section and an area-specific section. Passing both parts of the exam is required to become a licensed general contractor in Alabama.
The core business section covers project planning, estimating, contracts and legal aspects, safety guidelines and regulations, business organization, and accounting. The area-specific section covers materials and installation, building codes and regulations, and specialized knowledge related to the particular discipline of contracting in which the applicant will be working.
Study Tips for Alabama General Contractor's License Exam
To pass the Alabama General Contractor's License Exam, it is important to prepare properly. Here are some tips for success:
1. Familiarize with the Questions
The best way to prepare for the exam is to become familiar with the types of questions you will be asked. The ALBGC's website offers sample questions in each exam section, and you can use these to practice answering questions in a timed setting. Many study guides and reference books are available to help you understand the material more thoroughly.
2. Give Yourself Plenty of Time
Studying for the exam can take weeks or even months, depending on your knowledge level and how much time you can dedicate to studying each day. Be sure to start preparing for the exam before the last minute. Start as soon as possible so you will have plenty of time to grasp the material fully.
3. Focus on Weak Areas
Everyone has different strengths and weaknesses when it comes to knowledge and understanding. Make sure you focus on areas where you need the most help and only spend a little time on topics you already understand.
4. Take Practice Exams
Practice exams can help you become more comfortable with the test format and give you an idea of which topics to study more. Many websites offer practice exams, or you can purchase a study guide with practice questions included.
5. Get Support
Studying for the exam can be challenging, so it is important to get support. You can join a study group or hire a tutor to help you understand the material. The ALBGC offers online resources and support services to help you prepare for the exam. RocketCert is also a great resource for test prep, providing practice exams and study materials. It is an online platform to help you understand the material and pass the exam.
6. Get Adequate Rest
Make sure you get enough rest before the exam. Being well-rested will help you stay focused and remember what you studied. This is especially important if you are taking the exam on multiple days. Create a daily plan to ensure you are studying and getting enough rest.
Read Also : Water Purifier Versus Water Softener What Is the Difference
7. Take Breaks
Studying for a long exam can be stressful. Make sure you take breaks to give your mind and body a break. Taking short walks or doing light exercises can help you stay energized and focused. You will be better prepared to absorb new material when you come back.
With adequate preparation and hard work, you can pass the Alabama General Contractor's License Exam and become a licensed general contractor in the state. It is an impressive accomplishment that will open up many job opportunities. Good luck!
Keep reading bhtnews.com