Travel
Top places in Dubai to enjoy with family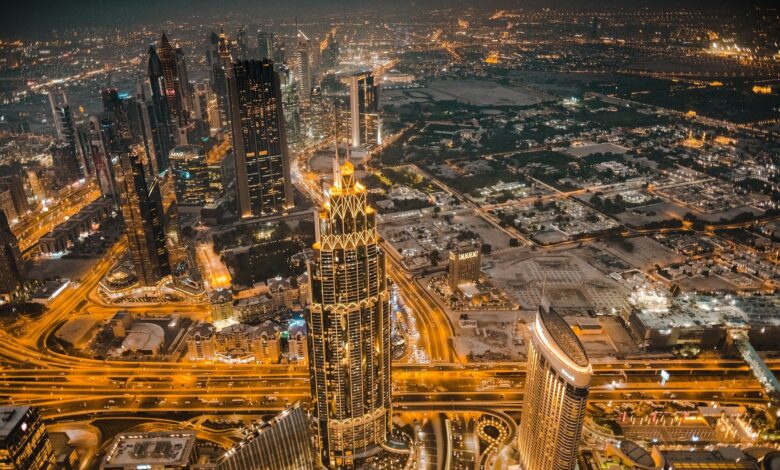 Dubai has been one of the major and busiest tourist destinations throughout the year as the desert oasis itself has a lot to offer to its visitors. If you're off to Dubai, make sure you spice up your travel itinerary by visiting Dubai's famous tourist attractions. Explore some of the famous tourist places with your families such as Bollywood Parks Dubai, Jumeirah Beach Park, Ferrari World, The Dubai Fountain, Dubai Mall, Kidzania Dubai, and many more. From water parks to aquariums, the glamorous city opens its land with many iconic tourist spots such as Burj Khalifa, popular Legoland park, historic landmarks, and museums of future Dubai.  Apart from such famous attractions and tourist destinations in Dubai, you can also indulge in plenty of interesting and joyful activities like watersports at beaches, cruise rides, and the Dubai fountain show around the coast of the city.
Hence, get set for your Dubai journey with your family and close friends and feel grateful and fulfilled surrounded by the greatest structure and most grandeur culture in the world. With an unlimited number of tourist attractions, top-rated tours, and adventure sights in Dubai for families, you and your family will be enjoying a fulfilling and thrilling experience as you proceed to explore.
Elegantly located on the Opposite Grand Mosque, al Fahidi Street, Dubai The Dubai Museum takes you on a tour through the story of the small fishing village the city initially was, 17-century architecture, pottery, weapons, ship, bamboo houses of the Bedouins. The palace portrays a mix of modern and traditional Bedouin-style architecture and showcases everyday life in a ruler's fort. History buffs would admire the 3-dimensional visual site the most as it comprises scenes from the 1950s marketplaces and ancient history. You will be amazed by the historical building's architectural design and construction engraved using the traditional method.
On your first ever visit to Dubai, head over to the fantastic Museum of the Future Dubai with your family and get a chance to explore and acknowledge the future challenges of automation, climate change, and wellness. It is just more than that of a museum. With Museum of the Future Dubai tickets, you can see that it is an incubator of technologies and innovations that are going to reshape the world. This place is very informative and interesting for kids to explore and get interacted with. Visitors of all ages are welcome to explore and get new ideas and conceive. It's a great location in Dubai to seek after for architectural wonders and masterpieces.
If you want to relish upon the wholesome cityscape, then no other place can beat the renowned world's tallest man-made structure, Burj Khalifa. Gather at one of the splendid tourist attractions with your family or friends group and hold your breath from its breathtaking observation deck looking and confronting the sparkling skyline of Dubai. Make a trip to one of the architectural masterpieces with your family to feel the greatness and enchant yourself with real-time views of the glamourous city. Reserve your family table with a set of menus at the Burj Club with rooftop access and enjoy the stunning downtown views of Dubai.
Go a day out only for shopping at Dubai's top-rated and exquisite Dubai Marina shopping Mall. The lavish mall offers a wide collection of shopping stalls selling trendy wear, fascinating accessories, and whatnot to fulfill the needs and demands of the shopaholics out there. Get ready with your family to delve into a miraculous world of luxury things and opulent brands. Apart from boutique fashion, high street fashion brands, the mall also inhibits many famous restaurants, kids playgrounds, and lavish 6-screen Reel Cinema inside its premises.
Your Dubai excursion remains incomplete without visiting the world's largest indoor theme park named Ferrari World. Feel the absolute thrill and fun with more than 17 Ferrari-inspired rides and attractions. The Ferrari World is one of the best and most popular destinations to take your kids to. Settled with a number of fine dining, Ferrari boutiques, Ferrari stores, the largest theme park on the planet is also known to be one of the best attractions in Dubai for families.